About Us
A summer of adventure, fun, and community
When I was growing up, summer camp was the highlight of each and every summer. The confidence gained through learning something new, the camaraderie with friends both new and old, and the absolute feelings of summer joy are things that I am still so thankful for.
For three fun-filled weeks in June, Saints Summer Camp will have a campus filled with exploration, adventure, sports, and learning. I'm excited to offer in-person, COVID-safe camp sessions for children age 3 through rising 12th grade.
Our camps are open to everyone — current St. Anne's-Belfield families, students in the Charlottesville/Albemarle community, and beyond. Grab some friends and join the fun! We can't wait to see you at camp.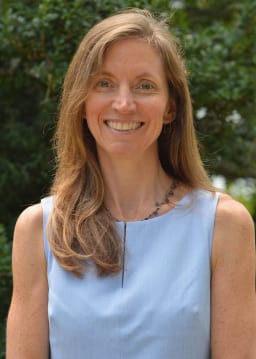 McKenzie Harper
Director of Admission Grades 1-8
Director of Summer Programs

Camps led by St. Anne's-Belfield faculty and staff
All with a love of teaching; most hold advanced degrees
COVID-safe play
Masks required, frequent sanitation, physical distancing, limited number of campers per session.
Everyone is welcome!
Open to the public. Before and after care available.