Employee Directory
Mark Adair
Director of Information Technology
Michigan State University, B.A. telecommunications
Mark joined the School in 2013 and in addition to his responsibilities as co-director of information technologies has also served as a Residential Life Host Family, a LINK Host Family, and taught technology Intensives. He loves spending time with his family, especially coaching his sons' baseball teams and enjoying family fishing trips.
Robin Albertson-Wren
Pre-School
Haverford College, B.S. psychology
Manhattanville College, M.A. elementary education K – 6
Robin Albertson-Wren is a Responsive Classroom teacher trainer and certified mindfulness instructor who teaches every morning in the Pre-School and works with our athletics teams, SKOLA program, Residential Life program, and Life Skills classes. She is also an author, public speaker, workshop leader and conference presenter for local, state, and national groups, including VAIS, NAIS, VAECE, and VBIDA. Her teaching philosophy is to create a community of learners who support, challenge, and care for another in an environment that is full of wonder, creativity, and joy. Robin's favorite School tradition is the sign language used during the School song, Raise We Our Voices, because it connects everyone non-verbally and our senior "sandbox kids" remember it fondly.
Amanda Allen
Grade 8 Mathematics, Advisor, Grade 8 Team Leader,
University of Virginia, B.A. biology
University of Virginia, M.T. secondary science
University of Virginia, Ed.D.
Amanda believes that there is nothing more rewarding than to give someone a sense of confidence, and that teachers are in a unique position during the formative years of a student's life to be able to foster efficacy and empower a student to be able to tackle any problem, in the classroom setting and beyond. She loves School events at which the entire community is gathered in one place, and enjoys the small community feel of Charlottesville as well. Her goal for the school year is to incorporate more opportunities for students to reflect on their work and analyze errors.
Max Alvarez
Class of 2016
Upper School Humanities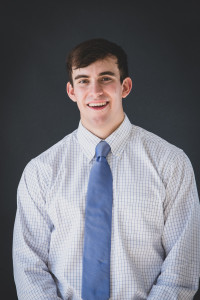 Rebecca Armstrong
Interim Finance Manager
Mike Austin
Associate Athletic Trainer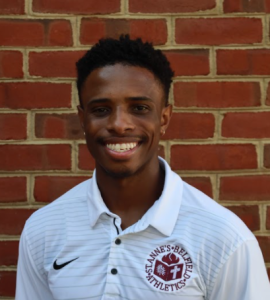 Jamie Babcock
Kindergarten, Kindergarten Team Leader
University of North Florida, B.S. communications, photography
Hofstra University, M.A. creative arts therapy
Mary Baldwin College, post baccalaureate teaching licensure
Having worked with children in museum education and especially while working as an art therapist, Jamie found that she loved the children's wonder and eagerness to learn She realized that she could foster a lifetime love of learning in her students and, when developed early on, that this is a true gift to each child. She loves any movie by Wes Anderson, especially Moonrise Kingdom because the story of kids going camping and performing in school plays reminds her of the fun times of her own childhood (minus running away from home). Jamie believes Charlottesville has a wonderful arts community and enjoys 'First Fridays' and visiting the galleries and exhibitions. She especially appreciates the varied and talented musicians who come through town, as well as local musicians who are staples of the music community.
Wendy Barnhart
Interim Chief Financial Officer/Chief Operating Officer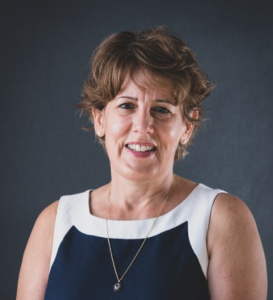 Brian Bartholomew
Upper School Mathematics, Advisor, JV Field Hockey Head Coach, Fitness Coach
Rhodes University, B.A. legal theory and third-world political studies
Rhodes University, L.L.B. (law)
Brian's teaching philosophy is to make mathematics interesting for each student, and to teach them a love of numbers. He loves the first days of school that are filled with hope, excitement and promise, and would summarize the School's education experience as "community." When not on campus, Brian can be found ordering Qabuli palow at Afghan Kabob Palace, training for and participating in triathlons, and enjoying the cosmopolitan nature of Charlottesville.
Lelia Battle
Grades 5- 8 Spanish, Advisor