Faculty
Brian Bartholomew
Upper School Mathematics, Advisor, JV Field Hockey Head Coach, Fitness Coach
Rhodes University, B.A. legal theory and third-world political studies
Rhodes University, L.L.B. (law)
Brian's teaching philosophy is to make mathematics interesting for each student, and to teach them a love of numbers. He loves the first days of school that are filled with hope, excitement and promise, and would summarize the School's education experience as "community." When not on campus, Brian can be found ordering Qabuli palow at Afghan Kabob Palace, training for and participating in triathlons, and enjoying the cosmopolitan nature of Charlottesville.
Andrea Beardsley
Upper School Science, Advisor, Community Service
Bates College, B.S. biology
Andrea joined the School in 2017 having previously taught at Albemarle High School and in Maine, where she was a candidate for Maine Teacher of the Year in 2014 and awarded Hancock County Teacher of the Year in 2013. She is committed to the education of the whole student, and encourages self-advocacy, responsibility, and community involvement. Her favorite School tradition was started by her husband and School cross country coach Andy Beardsley, who gets kids excited to be part of a team with a MUD RUN, an event in which his runners coat themselves in mud, grab sticks, and run through the streets of town. Andrea loves board games, Marie Bette Bakery, and has had a fantasy football team for more than 20 years.
Andy Beardsley
Upper School Humanities, Advisor, Varsity Cross Country Head Coach, Winter Running Club
Bates College, B.A. English
University of Maine, M.A. English literature
Andy serves as the head cross country coach and an assistant track coach, so it's no surprise that he considers running his favorite hobby and would like to run a road race in every U.S. state. What may be surprising for some to find out is that he has collected comic books and sports cards since he was a child.
Colleen Belak
Associate Director of College Counseling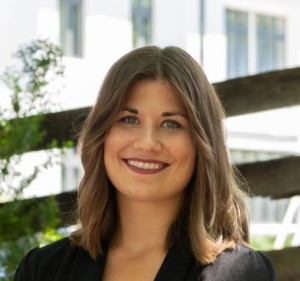 Kate Bussey
Upper School Humanities, UPenn Program, Volleyball Coach, Newspaper
Colgate University, B.A. English, creative writing
A University of Pennsylvania Day School Teaching Residency fellow, Kate Bussey joined the Upper School Humanities team in 2019. She has also taught at the Choate Rosemary Hall Summer Program, and attended Noble & Greenough School in Massachusetts where she was a varsity rower and volleyball player. Kate brings her experience with volleyball and creative writing to the Girls' Varsity Volleyball team and School newspaper, respectively.
Bob Clark
Upper School Humanities, Advisor, Director of Religious Life
University of Vermont, B.A. history and religion
Harvard Divinity School, M.T.S. religion and secondary education
Bob loves the School's Outdoor Chapel as a time to carry out the Chapel tradition under the sky with acoustic music, student sermons, and a barbecue. When asked to describe the School in one word, Bob chose "soul." He enjoys tending a meditation garden, and his favorite thing about Charlottesville is the Blue Ridge Mountains. He has attended a National Endowment for Humanities Summer Seminar on Religious Worlds of New York City, exploring the global religious diversity of Manhattan, Queens, the Bronx, and Harlem.
George Corwin
Upper School Mathematics, Advisor, Varsity Boys' Soccer Assistant Coach
University of Virginia, B.S. kinesiology
George Corwin joined the Upper School as a math teacher in 2019, previously teaching and coaching at Chapel Hill-Chauncy Hall in Massachusetts. He is a graduate of the University of Virginia (U.Va.) and St. Christopher's School, and previously coached soccer at St. Anne's-Belfield School while a student at U.Va. George credits his journey into education to his time working as a coach and summer camp counselor. Years of attending and teaching at independent schools confirmed his belief in the importance of a welcoming, close community focused on the individual student, which makes the School's goal of every child being known well resonate deeply for him.
Sabrina de Brito
UPenn Fellow - Humanities, Yearbook Co-Advisor
Alfred DeStefano
Upper School Mathematics
TJ Dumansky
US Humanities, Head Varsity Girls' Tennis Coach