Faculty
Robin Albertson-Wren
Pre-School
Haverford College, B.S. psychology
Manhattanville College, M.A. elementary education K – 6
Robin Albertson-Wren is a Responsive Classroom teacher trainer and certified mindfulness instructor who teaches every morning in the Pre-School and works with our athletics teams, SKOLA program, Residential Life program, and Life Skills classes. She is also an author, public speaker, workshop leader and conference presenter for local, state, and national groups, including VAIS, NAIS, VAECE, and VBIDA. Her teaching philosophy is to create a community of learners who support, challenge, and care for another in an environment that is full of wonder, creativity, and joy. Robin's favorite School tradition is the sign language used during the School song, Raise We Our Voices, because it connects everyone non-verbally and our senior "sandbox kids" remember it fondly.
Ashley Buford
Pre-School, Middle School, Administrative Staff
Davidson College, B.A.
Lynchburg College. M.Ed.
Prior to joining the School, Ashley taught at the elementary level for seven years and at the pre-school level for six.
Carrie Bump
Pre-School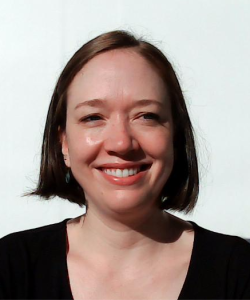 Kathy Carpenter
Pre-School, Administrative Staff
University of Virginia, B.A. history
Kathy Carpenter has been working with the School's youngest learners since 2000.
Laura Coté
Pre-School, Administrative Staff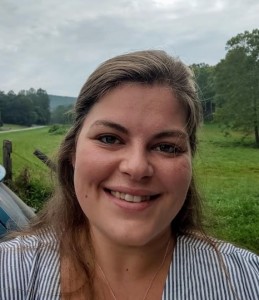 Laura was a Program Specialist at Ivy Creek School here in Charlottesville for 7 years prior to completing her graduate program. At Ivy Creek, she specialized in crisis intervention with emotionally dysregulated K-12 students. Her graduate studies focused on early childhood outdoor education. She was naturally drawn to St. Anne's Belfield's new and expanding outdoor pre-school program.
Jen Edelson
Pre-School
Sarah Lawrence College, B.A. English and psychology
Oxford University, M.Phil. Victorian literature
Jennifer started her career as a high school English teacher in Washington, D.C., Md., and S.C. before beginning a family and accepting an administrative position with Charlottesville Waldorf School. Her volunteer work as a docent at the Fralin Museum of Art coupled with her experience in school administration honed her desire to work more directly with young children. Jennifer joined the early childhood department as a preschool teacher at CWS and has delighted in the joy, creativity, and curiosity that the youngest school children bring into the world. Her teaching philosophy is: "Exploration! I believe this is the joyful work of the young child." Jennifer enjoys drawing, knitting, cooking, and talking about literature with friends in a book club.
Isaiah Fullen
Pre-School
Becky Gall
Pre-School
BA, M.Ed
Pender Graves
Pre-School
M.A. in Childhood Education 2005
BA in Psychology 2003
Elizabeth Lane
Pre-School
University of Virginia, B.A. psychology
University of Virginia, M.A.T. elementary education
Professional Credentials: Teaching Certification Licensure in Virginia
Prior to joining the School in 2019 as a Pre-School teacher and director of the After School Enrichment Program, Elizabeth Lane worked at the Montessori School of Charlottesville and Georgetown Learning Center. She has also worked at Triple C Camp, enjoys theater and film, and has experience in set design having worked as a technician for First Year Players during her time at U.Va. Elizabeth was attracted to teaching because she's always enjoyed being a mentor and leader as she used to "teach" her stuffed animals after school. Teaching felt like a natural fit given her love of learning, working with children, and drive to lead and create a warm, nurturing environment.