Faculty
Jamie Babcock
Kindergarten, Kindergarten Team Leader
University of North Florida, B.S. communications, photography
Hofstra University, M.A. creative arts therapy
Mary Baldwin College, post baccalaureate teaching licensure
Having worked with children in museum education and especially while working as an art therapist, Jamie found that she loved the children's wonder and eagerness to learn She realized that she could foster a lifetime love of learning in her students and, when developed early on, that this is a true gift to each child. She loves any movie by Wes Anderson, especially Moonrise Kingdom because the story of kids going camping and performing in school plays reminds her of the fun times of her own childhood (minus running away from home). Jamie believes Charlottesville has a wonderful arts community and enjoys 'First Fridays' and visiting the galleries and exhibitions. She especially appreciates the varied and talented musicians who come through town, as well as local musicians who are staples of the music community.
Heidi Bennett
Grade 1
Drake University, B.S. elementary education
Longwood University, M.Ed. education
Heidi loves the beginning of the school year when everyone is feeling fresh and rejuvenated, and she has the chance to get to know her new students will become family for the remainder of the year. Her favorite event is the Senior/First Grade Easter Egg Hunt where friendships and bonds are created and reinforced, and her own favorite teacher was her father, a science teacher and principal who always made school fun and exciting, and was full of laughs. In the future, Heidi would like to visit the Galapagos Islands as a "bucket list" item.
Milissa Cafarella
Grade 2, Grade 2 Team Leader
Fitchburg State University, B.S. business administration
Anna Maria College, M.Ed. elementary education
Milissa has been an elementary school teacher for more than a decade, and believes that every child has the ability to contribute something special to the world. As an educator, she strives to assist each child in discovering his or her uniqueness, strengths, and ability to nurture ideas so they become contributing members of society. Milissa describes the School as "innovative" and looks forward to the day she will take a hot air balloon ride over the city. She has also declared Roots the best restaurant in Charlottesville, and recommends the Mad Bowl as her favorite salad.
Brad Connors
Learning Village Physical Education Department Chair, Learning Village Physical Education, Grades 5-
James Madison University, B.B.A. marketing and human resource development

Virginia Teaching License
University of Virginia, M.Ed. adapted physical education
Brad's teaching philosophy is simply: BALANCE! He loves to travel and see the world, and prior to teaching at the School he was a faculty member of the Charleston County Public Schools, the American School of Asuncion, Paraguay, and Hong Kong International School. Brad feels the most important things he can teach students are to be kind and be active.
Andrea Corbin
Grade 3, Grade 3 Team Leader
Mount Holyoke College, B.A. economics
University of Virginia, M.Ed. reading education
Prior to joining the school in 2011, Andrea worked as an IBM systems engineer.
Kim Cox
Grades K-4 and 7-8 Art
James Madison University, B.F.A. metal/jewelry
Boston University, M.A.E. art education
Kim is a member of the National Art Education Association, Virginia Art Education Association, American Crafts Council, VA Museum of Fine Arts in Richmond, VA, an associate member of bozART Gallery, Charlottesville, VA 2000 – 2013, and a full member of bozART Gallery 1994 – 2000 where she has served as both secretary and acting president. Kim joined the School in 1997 and has served in a variety of capacities including art teacher, visual arts department chair, after art coordinator, cross country faculty sponsor, ELL summer art teacher, and more. Kim is also a working artist. Her mediums of choice are mixed media, clay, and metal.
Mary Evans
PS-4 Music and Movement, Middle School Drama Production
Indiana University, B.A. music education
Lesley University, M.Ed. integrated arts
A level three Orff Schulwerk certified educator, Mary Evans is the Pre-School - Grade 4 Music & Movement teacher and offers private piano lessons. Prior to joining our community as a teaching faculty member in 2019, she worked at Charlottesville Catholic School, the International School of Charlottesville, and Mountaintop Montessori School. Mary has wanted to be a teacher since she was a young girl, and loves helping children grow in their creativity and confidence in the performing arts. She is often amazed by how much her students teach her.
Lexie Fisher
Grade 4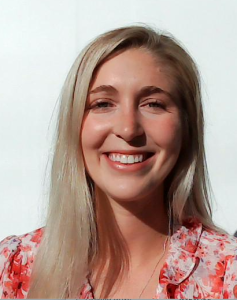 Bachelor's Degree (Elementary Education and Child Studies)
Master's Degree (Curriculum Studies)
Professional Credentials: Teacher leader endorsement, K-6 teaching license
Megan Grant
Learning Village Reading Language Arts Specialist, Grades K-6 RLA Coordinator, Grades K-4 RLA Department Chair, Varsity Swimming Head Coach
Denison University, B.A. English and communications
University of Virginia, M.Ed. reading education
Megan joined the School in 2013 and has come to love the Chapel Buddies program that allows fourth grade students to take on the roles of mentors to Kindergarten buddies. She believes it creates a special bond between students that continues to grow during their time at the School as they play, create, and build together. In addition to coaching swimming and Girls on the Run at the School, Megan has served as the Charlottesville 5K Coordinator for Girls on the Run and coached with the Jefferson Swim League.
Lily Gumz
Learning Village Counselor
Trinity College, B.A. political science
New York University, M.A. social work
A licensed clinical social worker, Lily Gumz most recently served as the middle school counselor at The Nightingale-Bamford School in New York City before coming to the School in 2019. During her time at Nightingale-Bamford, she developed and lead parent and faculty programming, redeveloped the middle school advising curriculum with a focus on SEL programming, and participated in the school's 2017 strategic plan development. Lily believes the most important thing she can teach students is that mistakes are a part of learning, how to ask for help, and to give them the tools to be resilient and confident.