Faculty
Amanda Allen
Grade 8 Mathematics, Advisor, Grade 8 Team Leader
University of Virginia, B.A. biology
University of Virginia, M.T. secondary science
University of Virginia, Ed.D.
Amanda believes that there is nothing more rewarding than to give someone a sense of confidence, and that teachers are in a unique position during the formative years of a student's life to be able to foster efficacy and empower a student to be able to tackle any problem, in the classroom setting and beyond. She loves School events at which the entire community is gathered in one place, and enjoys the small community feel of Charlottesville as well. Her goal for the school year is to incorporate more opportunities for students to reflect on their work and analyze errors.
Lelia Battle
Grades 5- 8 Spanish, Advisor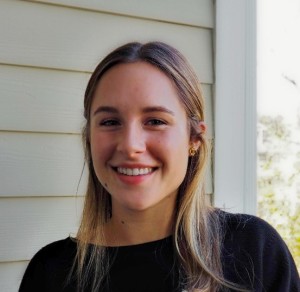 Abby Binter
Long-term Sub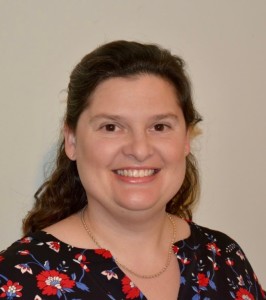 Mary Blake
Associate Director of Athletics for Operation, Grades 7 & 8 Field Hockey Head Coach
Longwood College, B.S. business administration
Virginia Commonwealth University, B.S. health and physical education
Mary has been an icon in the world of Saints athletics for more than 30 years, and is often seen on fields, courts, and even diamonds in the space of one day. But her favorite School tradition is related to community rather than competition – the annual Lessons & Carols service. Mary notes that the tradition brings together everyone, including faculty, students, parents, grandparents, and alumni, through lessons and singing. She loves working with kids and coaching, and notes that sports played an important part in her life – she has even been inducted into the U.S. Lacrosse Va. Hall of Fame.
Karine Boulle
Grades 5-8 French, K-8 World Language Department Chair, Advisor, Sports Scoring
Université Paul Valéry, B.A. English
University North Carolina Greensboro, M.A. French
Karine has received the Golden Apple and Middle School Teacher awards, and believes that teaching must allow everyone to accept making mistakes. She is always excited for the first weeks of school when students are ready to learn without the stress of performing well on a test, and enjoys catching up with past students and seeing how much they have changed over the summer. Originally from France, Karine find that Charlottesville has a very European flair and that Petit Pois' coq au vin and French fries are best enjoyed on the patio. In general, she enjoys that this is a college town full of smart people and a culture turned towards the future. Her goal for the next school year is to attend another conference on the brain, and has been surprised to find thus far in her career that she is a mentor rather than just the teacher she thought she was. Karine shares that her favorite movie is Gone with the Wind and that she has watched it at least 14 times and in fact learned English by doing so.
Andrew Brennan
School Historian & Archivist
Ashley Buford
Kindergarten
Davidson College, B.A.
Lynchburg College. M.Ed.
Prior to joining the School, Ashley taught at the elementary level for seven years and at the pre-school level for six.
Mady Calhoun
Grades 5-8 Spanish, JV Girls' Soccer Head Coach
Bard College, B.A. Spanish studies
Mady believes that teaching is not about transferring information, but rather inspiring others to follow passions and be open minded, life-long learners. She loves the first month or two of the school year when everyone is excited and establishing goals for the year, and in her spare time loves to travel to see new places, and learn about new cultures, languages, and traditions. In the future she hopes to club the Inca Trail up to Machu Picchu, Peru. Her goal for the next school year is to get her students more involved in the local Spanish-speaking community, and in her spare time Mady enjoys reading short Spanish stories by authors like Jorge Luis Borges and Julio Cortázar.
Brooke Canova
Learning Village Physical Education, Life Skills, Advisor, Grades 7 & 8 Volleyball Head Coach, Grades 7 & 8 Baseball Coach
University of Virginia, B.S. kinesiology
University of Virginia, M.T. physical education
In addition to coaching Grades Seven and Eight Volleyball and Girls' Soccer, Brooke is also the director of Camp Corwith, a two week adventure for local students who might otherwise not have the means to attend a summer camp. Cooking, crafts, sports, reading, writing, and math are all part of the camp experience, as are field trips to local attractions. One day, Brooke would like to learn to play the piano and check that off her "bucket list."
Alexa Chumpitaz
Grades 5-8 French & Spanish, Advisor, Grades 7 & 8 Volleyball Assistant Coach
Williams College, B.A. psychology, French
Alexa remembers wanting to be a teacher when she was young, and as she grew older enjoyed tutoring and working with children. She loves languages and encouraging young minds to grow, and believes teaching combines both. Alexa's goal for the year is to get to the know the community and students very well, and in doing so hopes to teach students about collaboration in order to believe in themselves and also be open and responsive to the ideas of others.